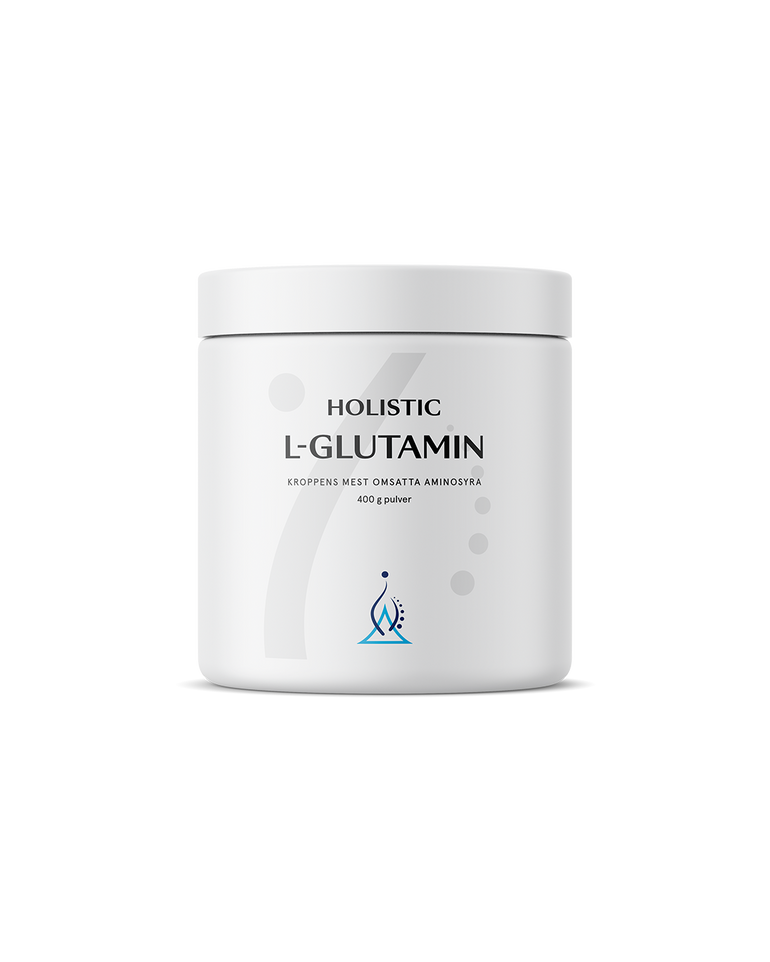 Holistic L-glutamine, 400 g
L-glutamine is used as an energy source in the cells and is the most abundant amino acid in the body. The mucous membranes of the intestine need glutamine as fuel.
Information
L-Glutamine is popular with those who train a lot, especially endurance training as glutamine levels in the blood decrease with longer sessions.

L-glutamine is vegan.


Use
Dosage: 1–3 teaspoons, 1–2 times per day with 2–4 dl of cold liquid or as recommended. Mix with cold liquid, as heat breaks down the amino acid, and drink immediately. You get the greatest effect on an empty stomach, preferably after training or during prolonged training.

The recommended dose should not be exceeded. Food supplements should not be used as an alternative to a varied diet. Consider the importance of a varied diet and healthy lifestyle.
Delivery within 1-3 working days
Holistic L-glutamine, 400 g
L-glutamin
Har inte hunnit använda den så länge så kan inte dela resultat, men jag tycker att den löser sig bra i vatten och smakar knappt något vilket är toppen :)