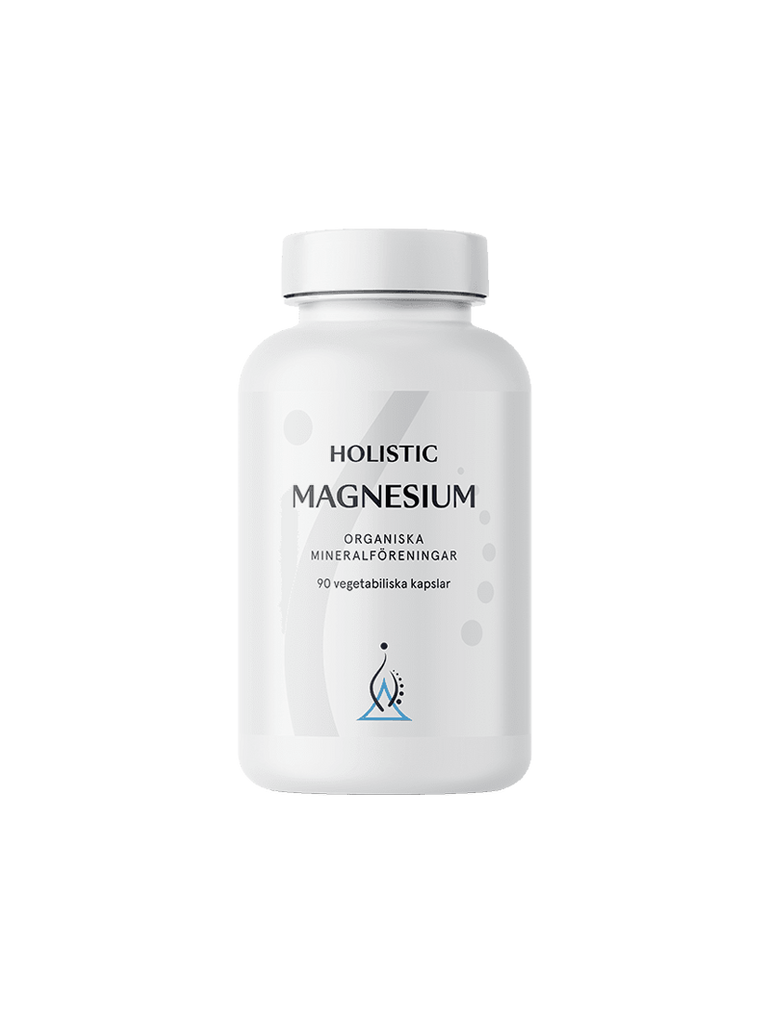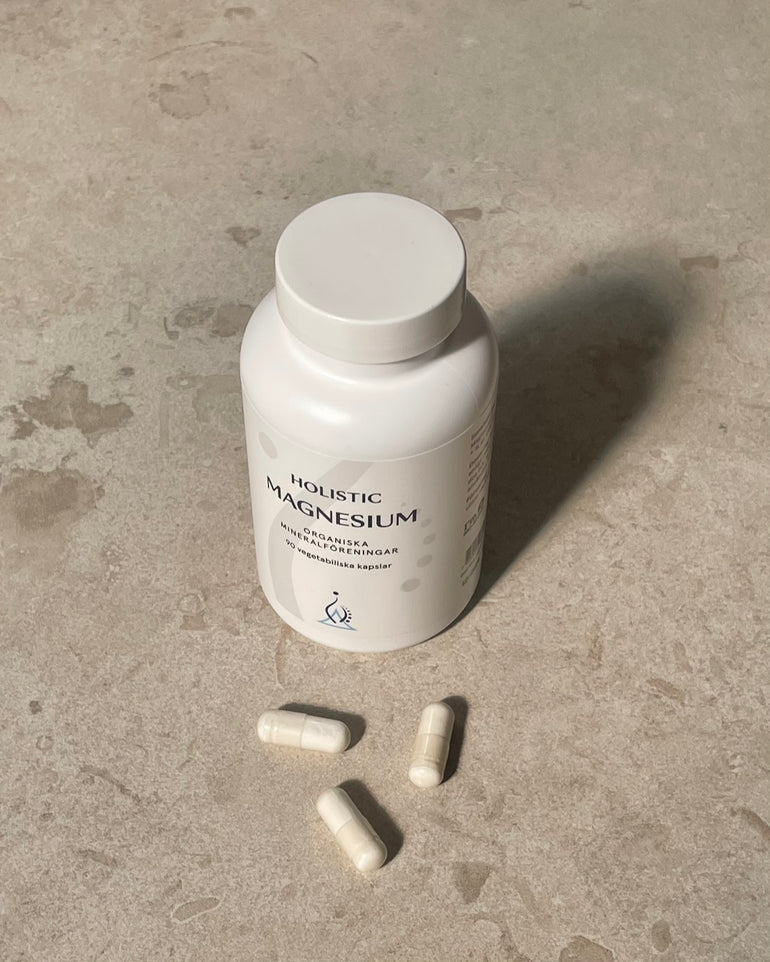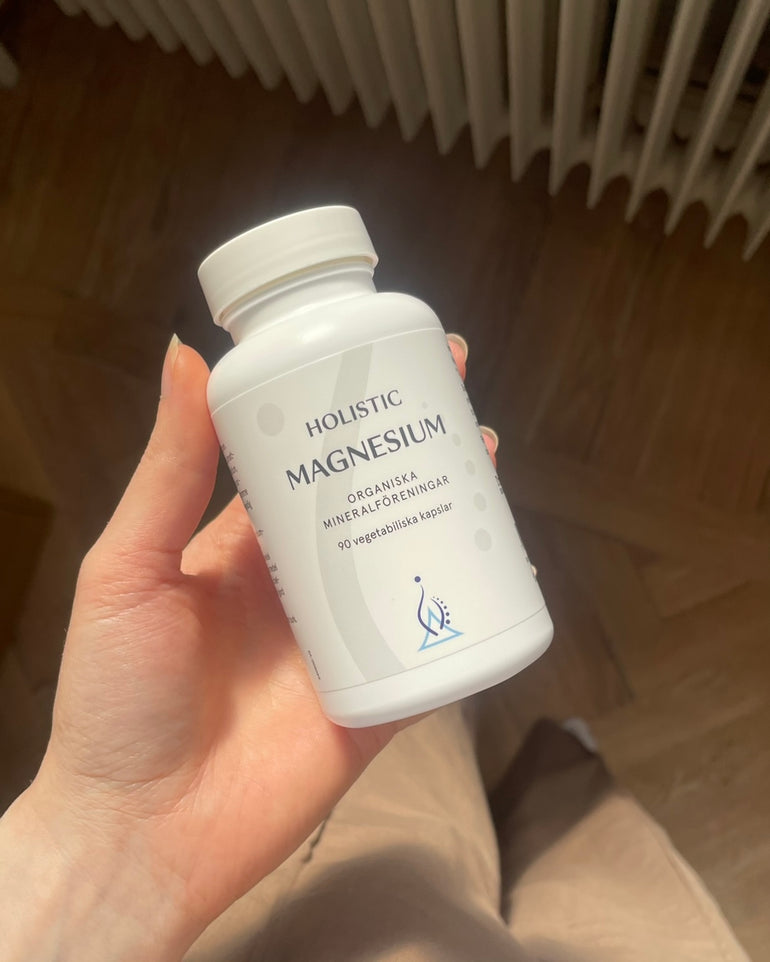 Holistic Magnesium 120 mg 90 capsules
Among other things, magnesium contributes to reduced fatigue and exhaustion, as well as normal energy turnover and muscle growth.
Information
Holistic Magnesium is suitable for those who need to relax, magnesium contributes to normal energy turnover and to reducing fatigue and exhaustion. The mineral is also suitable for those who exercise, as magnesium contributes to normal muscle function and protein synthesis, for example when muscles grow and repair.

The fact that magnesium contributes to the electrolyte balance is also good to know if you have problems with tense muscles, ant crawling and cramps. The fact that magnesium also contributes to normal bone structure and normal teeth is also not wrong.

If you are pregnant, it may be good to know that magnesium has a role in the cell division process. Cell division occurs when fetuses and children grow and when our organs are renewed.

The mineral also contributes to the normal functioning of the nervous system so that we fall asleep, sleep and wake up when we should.
Use
Dosage for adults: 1–2 capsules per day or as recommended. The recommended dose should not be exceeded.

Dietary supplements should not be used as an alternative to a varied diet. It is important to have a varied and balanced diet and a healthy lifestyle.
Ingredients
Magnesium citrate
Magnesium malate
Capsule shell (hydroxypropylmethylcellulose)
Magnesium lactate
Filler (microcrystalline cellulose)
Anti-caking agents (medium-chain triglycerides MCT from coconut oil, silicon dioxide)

The capsule is vegetable and the raw material is made from cellulose from trees.
Storage
Store dry and cool at room temperature out of the reach of children.
Delivery within 1-3 working days
Holistic Magnesium 120 mg 90 capsules
Holistic Magnesium 120 mg 90 kapslar