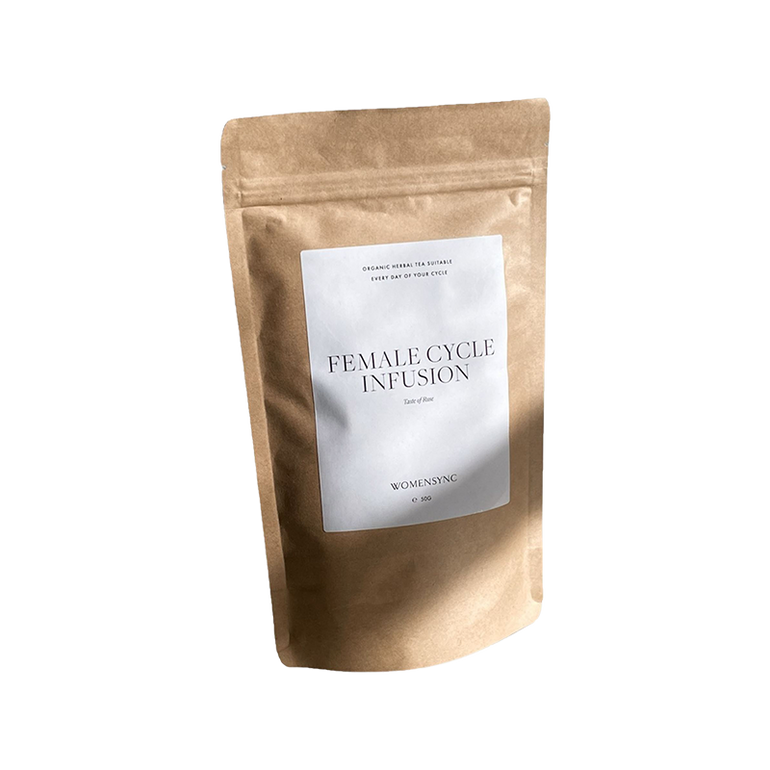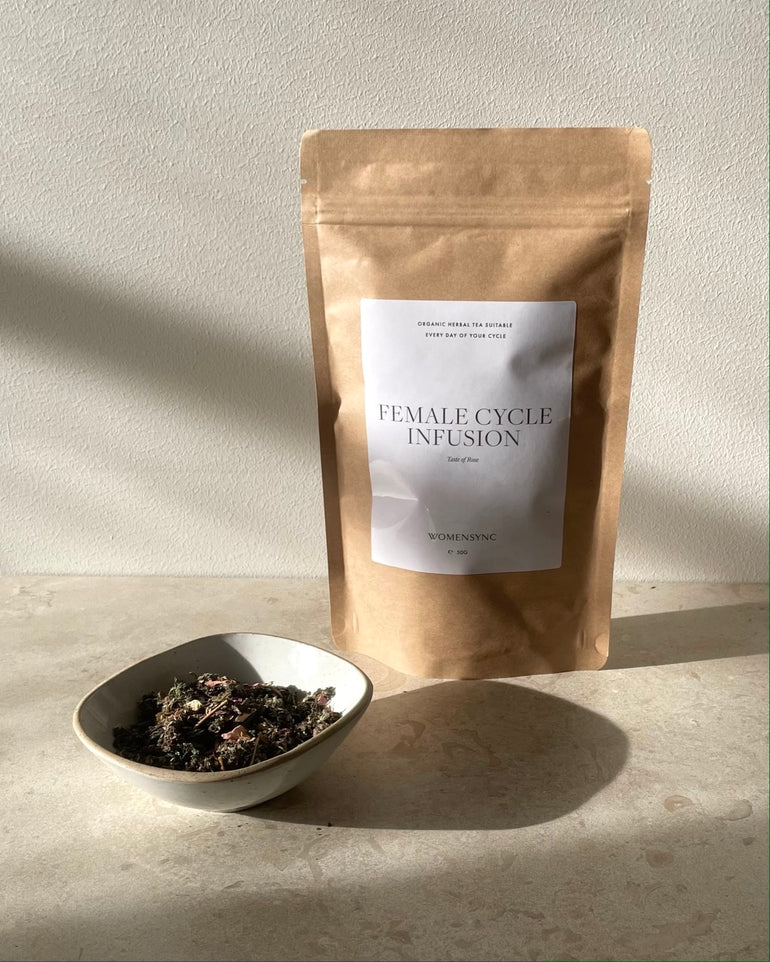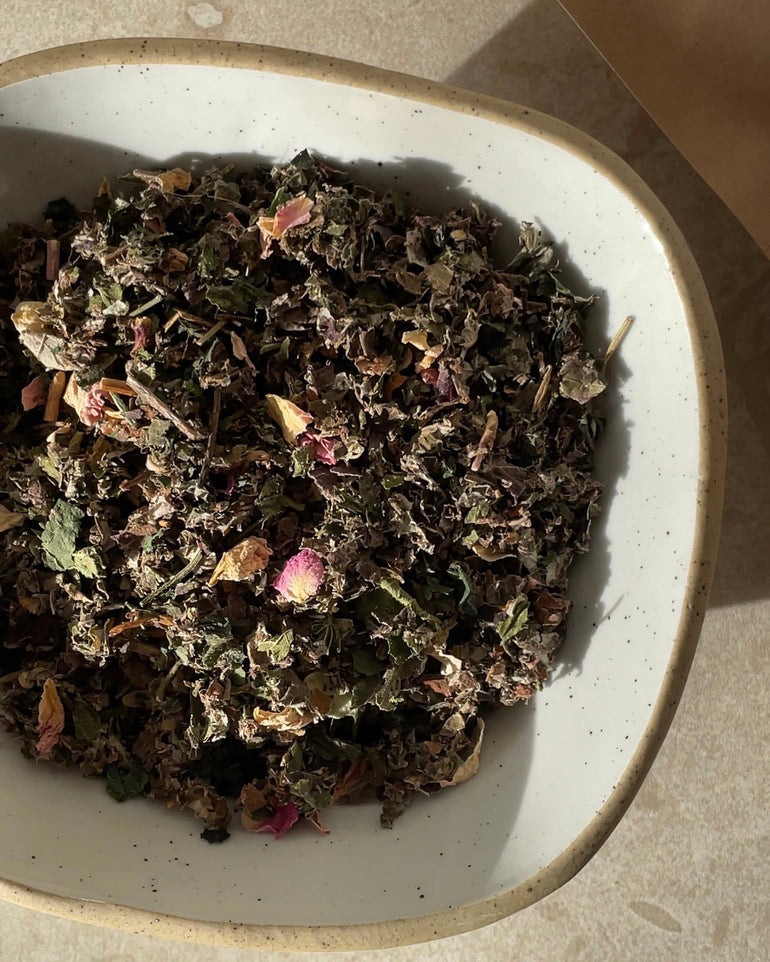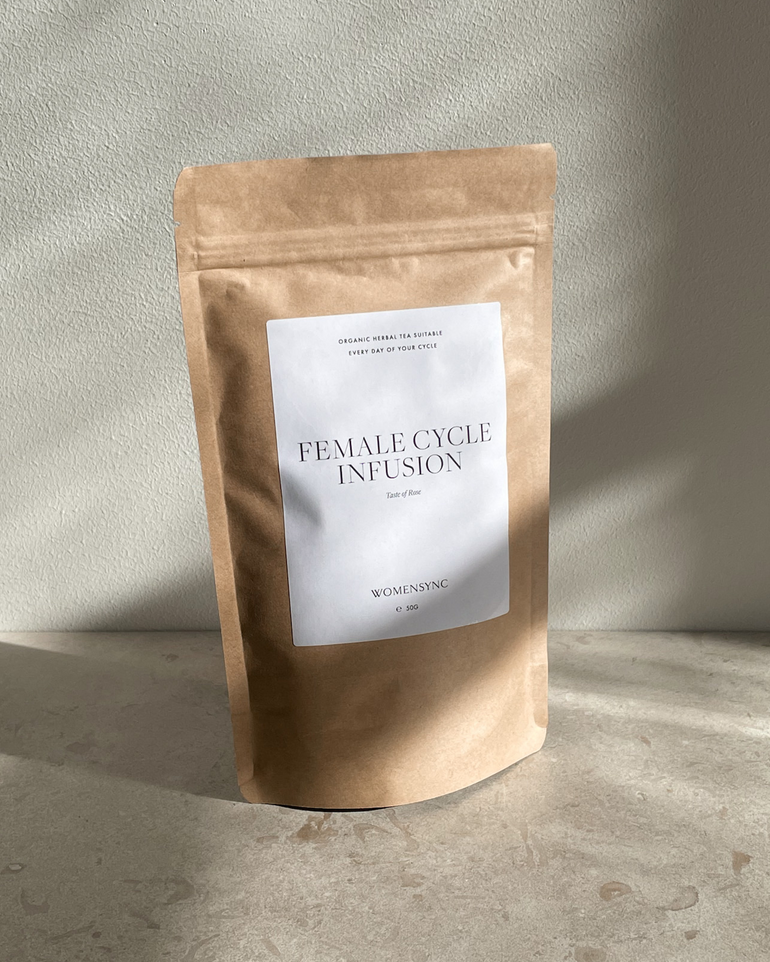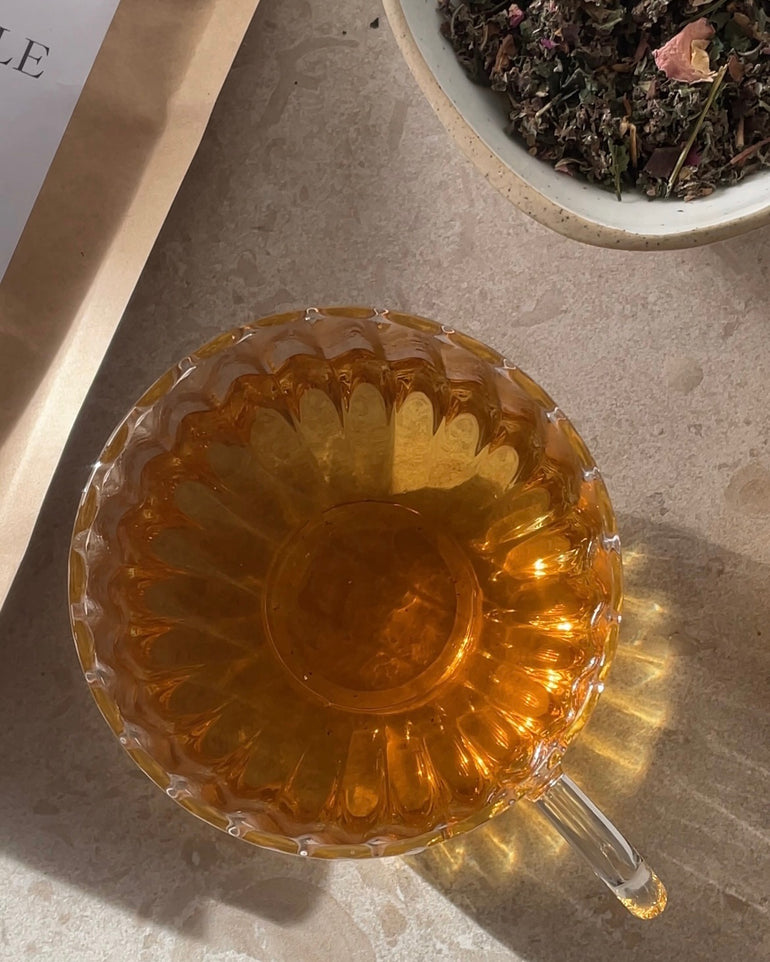 Female Cycle Infusion 50g
Womensync's Female Cycle Infusion is an herbal tea that contains a unique blend of raspberry leaf, nettle, damask rose and red clover. An organic herbal tea with a rose flavor that is suitable for every day of your menstrual cycle.

Information
– Organic
– Naturally caffeine-free

This tea is designed by our certified herbalist Erla Sól.
Use
Carefully crush 1 tablespoon (2 g) into a cup or tea strainer and fill the cup with 2 dl hot water. Leave for 10 minutes. For a more potent herbal infusion, use 1 tablespoon in 2 cups of hot water and steep for 20 minutes to a couple of hours, 2 times per day. Cover the cup while the herbs infuse.
During pregnancy & breastfeeding
Female Cycle Infusion is a herbal product. Do not use herbal products when you are pregnant or breastfeeding without first talking to your midwife or doctor. Read more at the Swedish Food Agency or consult your doctor or midwife.
Ingredients
100% dried organic herbal tea of raspberry leaf, nettle, damascene rose and red clover.
Storage
Store in dark and dry place.
Origin
Packaged in France from organic farming.


Delivery within 1-3 working days
Female Cycle Infusion 50g
Magical!
Among the best herbal teas I've tasted <3