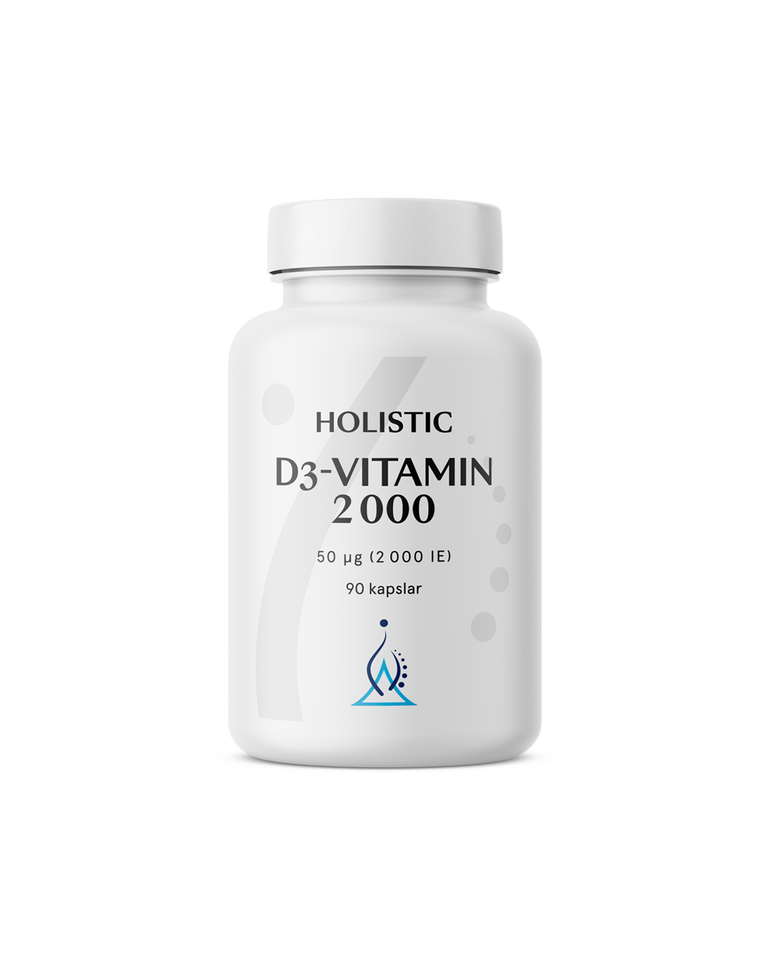 Holistic Vitamin D3 2000, 90 capsules
Vitamin D is a fat-soluble vitamin that contributes to several important functions in the body such as the normal functioning of the immune system, normal muscle function and maintaining normal bone structure and normal teeth.
Information
During the winter months, there is not enough sunlight for us in our northern latitudes to be able to form any vitamin D at all. Many researchers believe that people in northern latitudes need vitamin D supplementation, especially during the winter months.

Vitamin D is included in the regulation of the metabolism of calcium and phosphorus and is needed for building bone and tooth tissue. Lack of vitamin D can lead to osteoporosis.


Use
Dosage for adults: 1 capsule per day or as recommended. Taken in conjunction with a meal.

The recommended dose should not be exceeded. Food supplements should not be used as an alternative to a varied diet. Consider the importance of a varied diet and healthy lifestyle.
Ingredients
Filler (microcrystalline cellulose)
Vegetable capsule shell (pullulan fermented from corn)
Vitamin D3 (cholecalciferol, extracted from sheep's wool fat)
Delivery within 1-3 working days
Holistic Vitamin D3 2000, 90 capsules