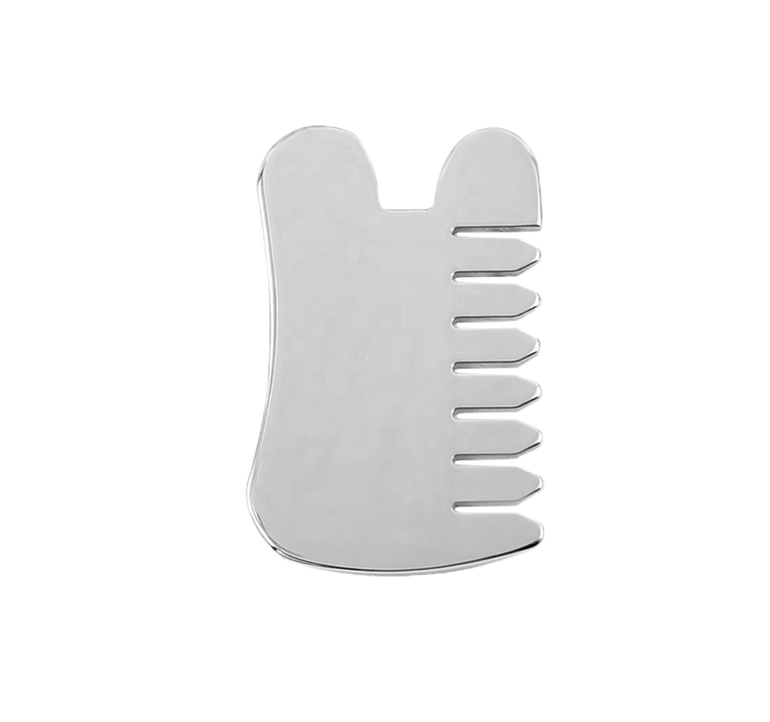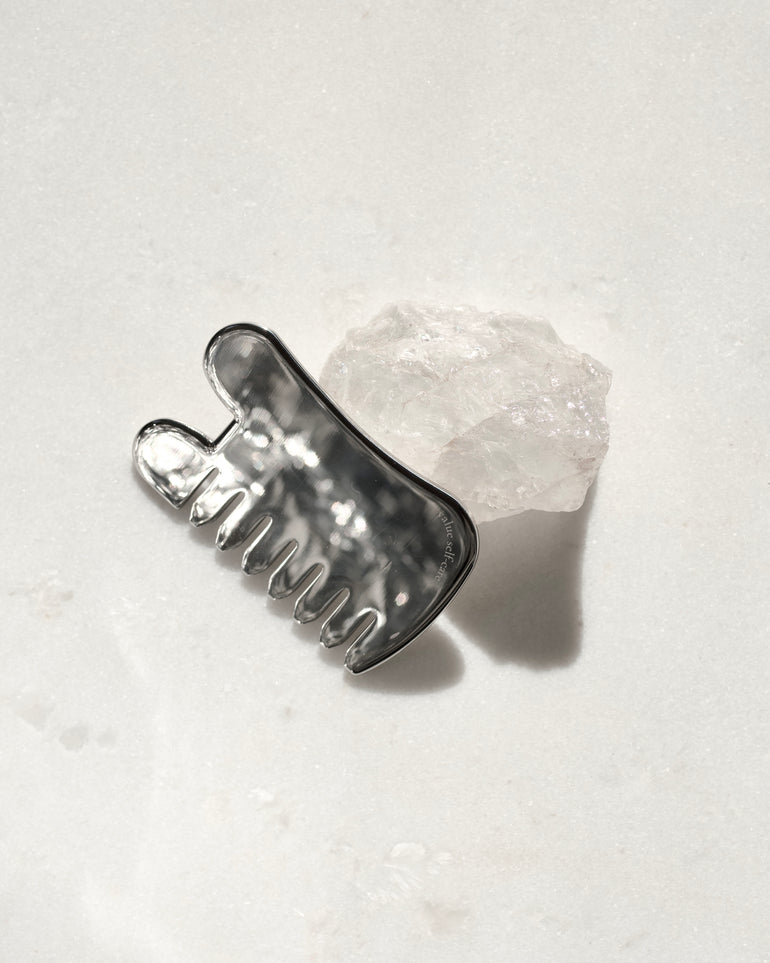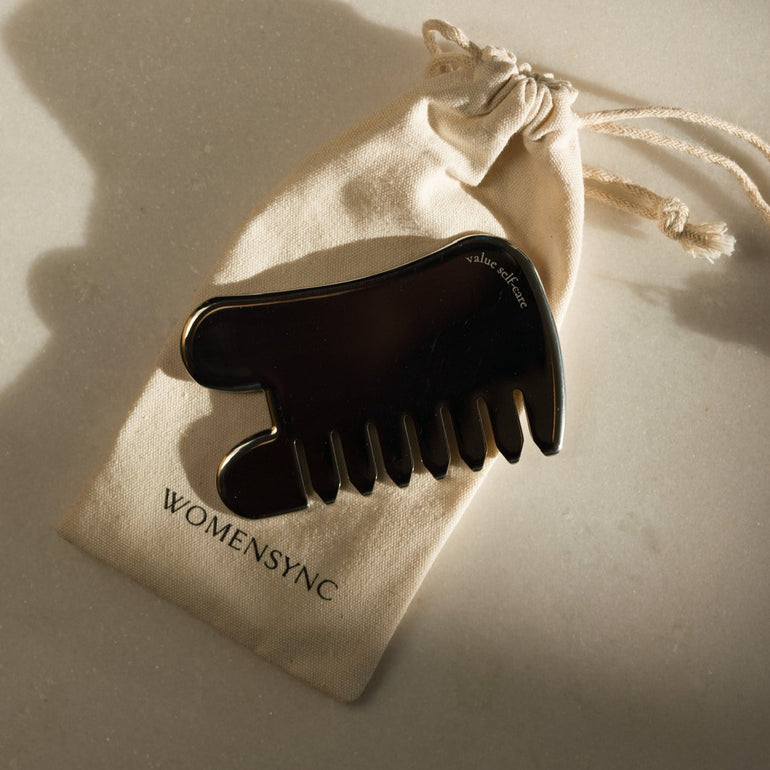 The Gua Sha Comb is a scalp, body and face massage tool originating in Chinese medicine used to stimulate the lymphatic system, increase blood circulation, reduce puffiness, reduce muscle tension and stimulate the skin, scalp and scalp.
Information
Material:
The Gua Sha Comb is made of stainless steel, which you can keep in the toilet for years as it is a durable material that will not break if, for example, it is dropped on a hard floor.

Care:
Rinse the tool with soap and warm water after use and dry thoroughly. Please store in the included cloth bag.

Measure:
5.8x9.1 cm

Weight:
115 g
Use
For the scalp, use the spiked side with gentle pressure at an approximate 45-degree angle to massage the scalp. For body and face, apply facial or body oil evenly over clean skin. Angle the tool at an approximate 45-degree angle and pull it across the skin with gentle to medium pressure. On the U-shaped side of the comb, you can advantageously use the jacket for the jawline and cheekbones. The slightly curved side is suitable for the face, neck, décolletage, arms and legs.
Delivery within 1-3 working days
Så skön att använda
Har testat denna nu i ansiktet några gånger och det är väldigt skönt och avslappnande, ska nog köpa pennan också för de verkar också så skönt!
Har aldrig använt gua sha innan men nu kommer det vara en del i min rutin! Toppen att den är gjord av stål med så den inte går sönder
Så underbar
Min bästa kvällsritual att massera skalpen, så avslappnande och skön 🌟
Underbar skalpmassage
Alltså den här är helt underbar, framförallt till skalpen. Får rysningar bara av att tänka på det <3
Så skön!
Den här är så skön, kall mot huden och piggarna ger perfekt massage i tex skalpen. Så glad att jag köpte!