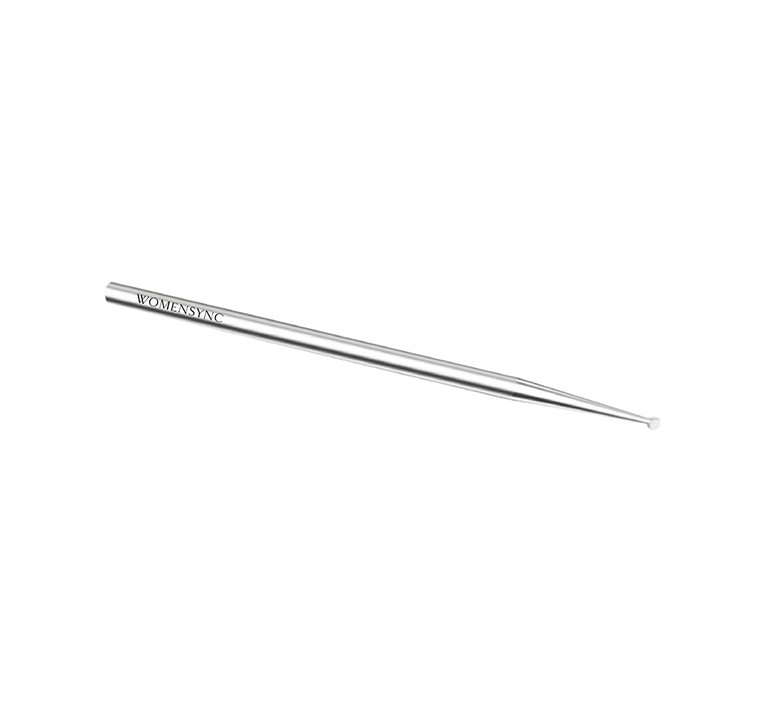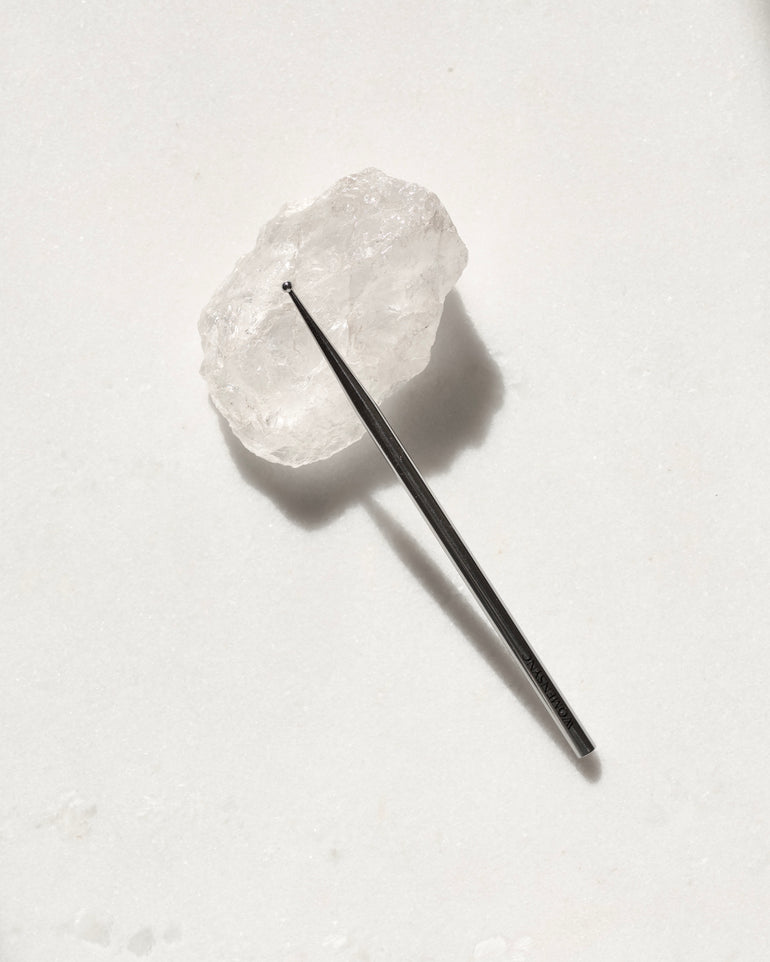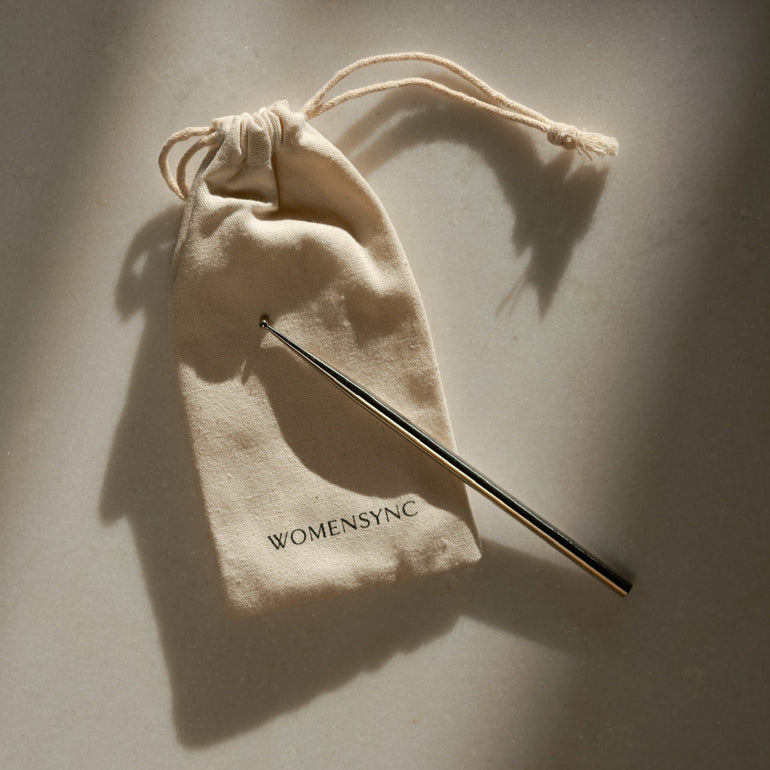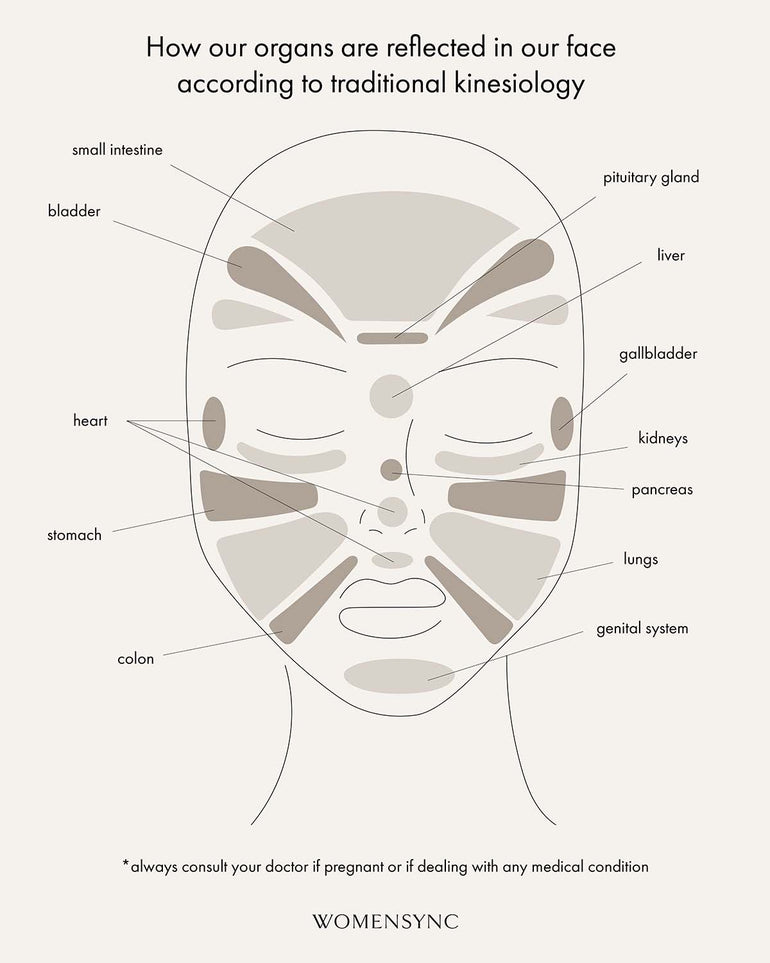 The Massage Pen is a massage tool that is used to stimulate points on the face and body and can also be used to stimulate points on the hands, feet and ears.
The use of the massage pen originates in traditional Chinese medicine and are techniques used to stimulate the lymphatic system, increase blood circulation, reduce muscle tension and contribute to relaxation.
Information
Material:
The Massage Pen is made of stainless steel, which you can keep in your toiletry bag for years as it is a durable material that will not break if, for example, it is dropped on a hard floor.

Care:
Rinse the tool with soap and warm water after use and dry thoroughly. Please store in the included cloth bag.

Measure:
15x0.6 cm

Weight:
40 g
Use
Use the Massage Pen together with a face oil that helps the tool glide smoothly over the skin. You can do a Massage Pen massage at the end of your usual skin care routine.

Apply face oil evenly over cleansed skin. Massage the skin by moving the massage pen in light circles over different points, see the face map image in the slideshow for guidance to the different points. Read more about the technique and how to use a Massage Pen in our blog post.
Delivery within 1-3 working days
So nice to use! You feel how both the skin is activated and how relaxed you become