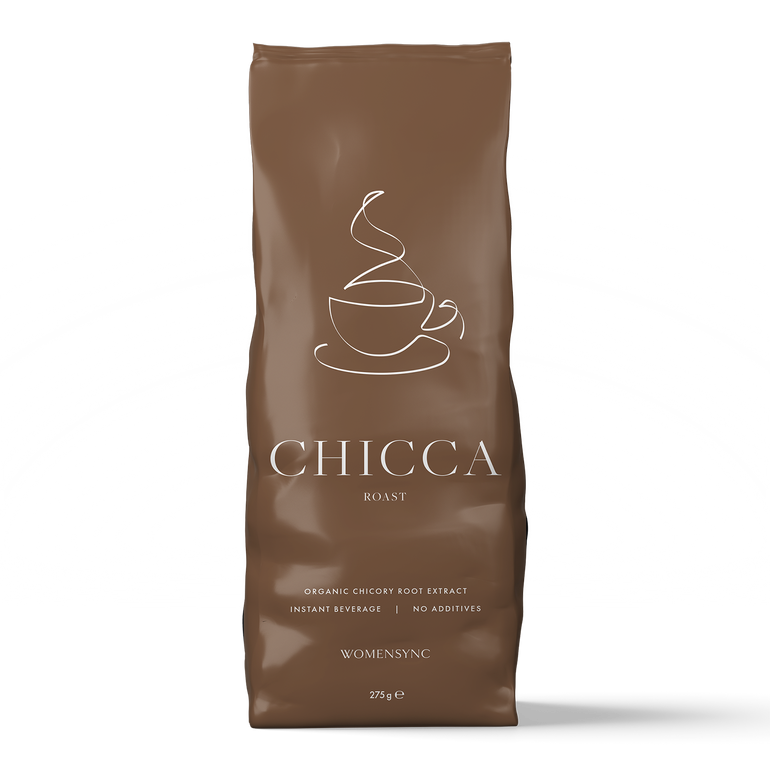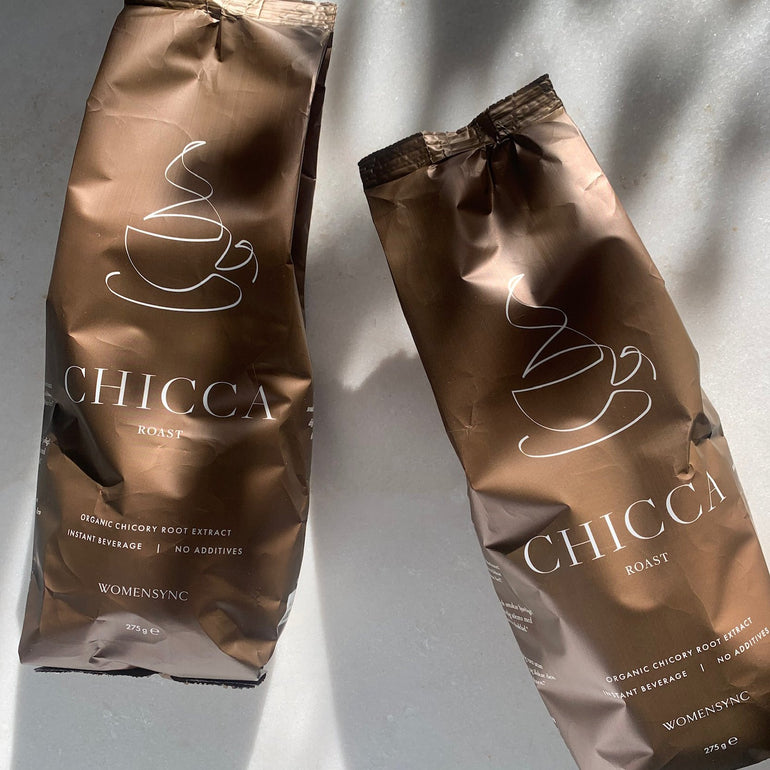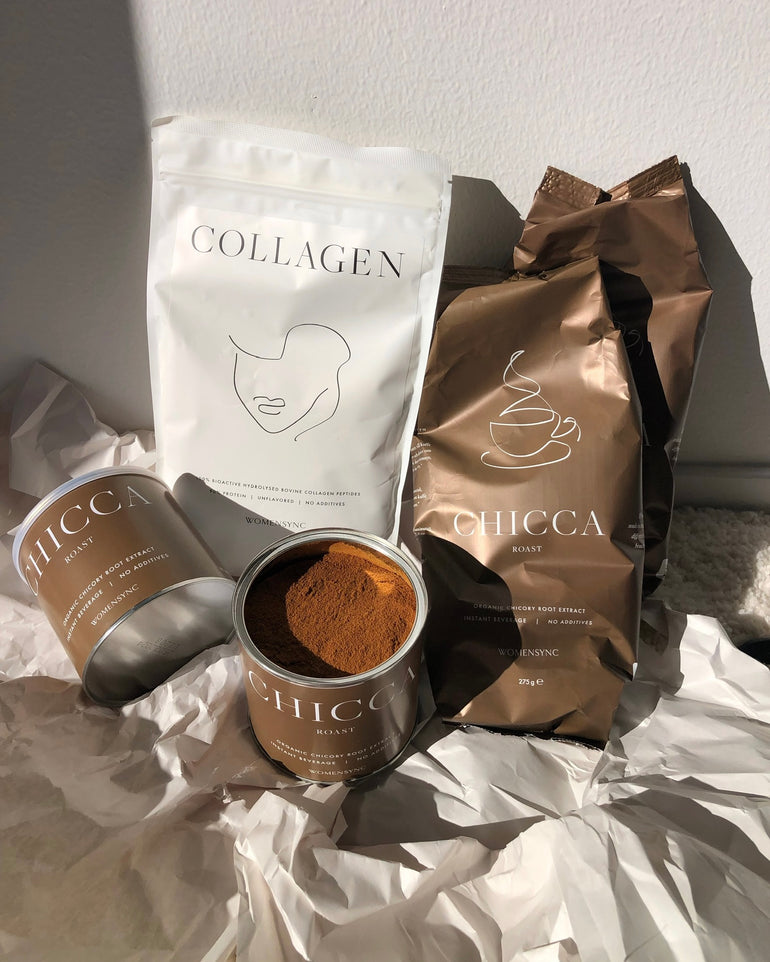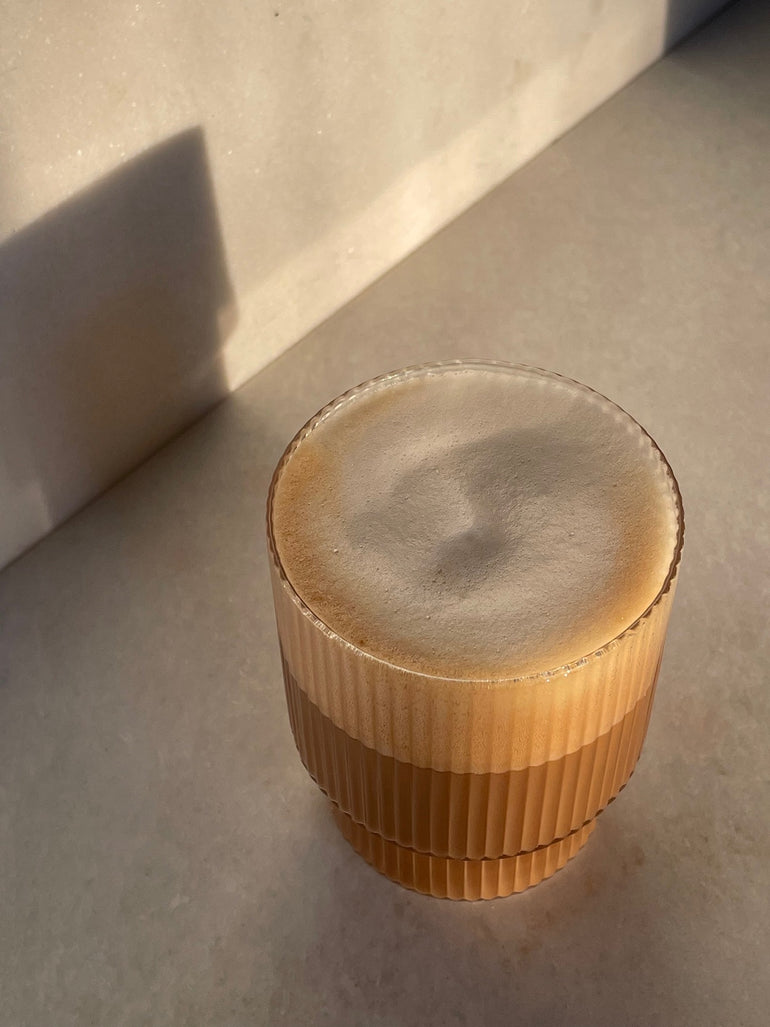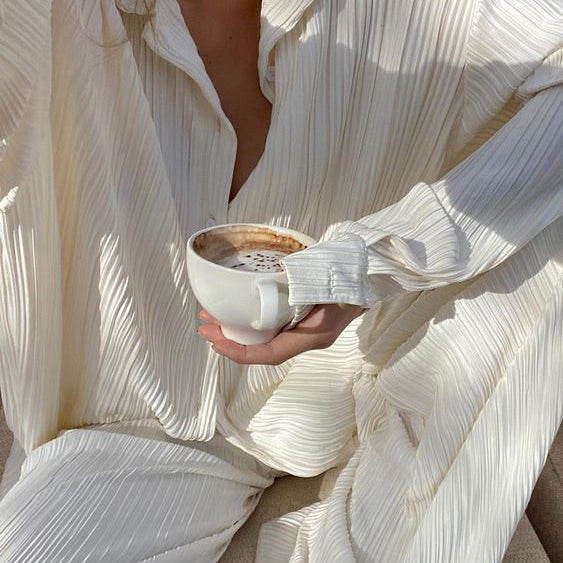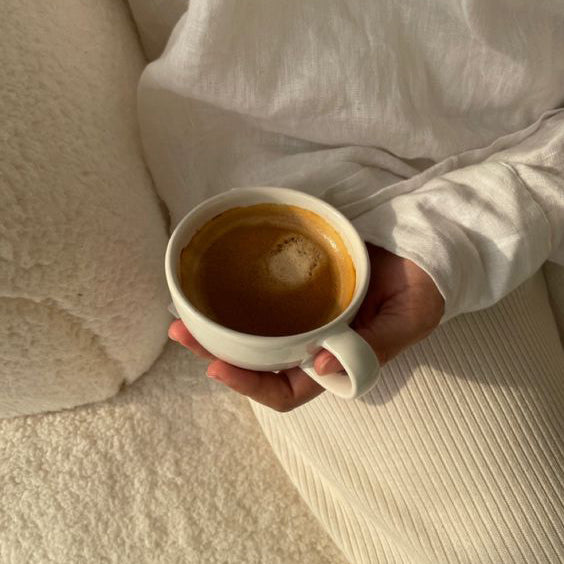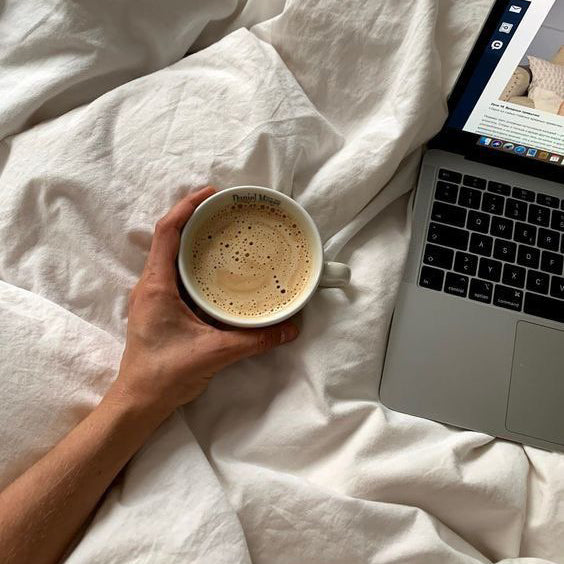 Womensync Chicca Roast 275g
Chicca Roast is a natural caffeine-free alternative to coffee made from 100% roasted chicory root. The drink has roasted, nutty notes reminiscent of coffee in the taste with soft hints of chocolate and sweetness.

Weight: 275 g

| | |
| --- | --- |
| Nutritional content per 100 g | |
| Energy | 1315 kJ/313 kcal |
| Water | 3.5% |
| Fat | <0.5g |
| of which saturated fat | <0.5g |
| Carbohydrates | 59 g |
| of which sugars | 11 g |
| Fiber | 31 g |
| of which inulin | 22 g |
| Protein | 3.5 g |
| Salt | 0.3g |
Information
Chicca Roast is made from chicory root that has been roasted into a powder that you simply mix with hot water for a rich, warming drink.

Contains 100% roasted spray-dried chicory root
– Caffeine-free
– Free from additives
- Organically produced in Europe
Use
Mix approx. 2-4 tablespoons (2-5 g) with approx. 1-1.5 dl of boiled water, depending on how strong you want it and stir. Drink as is or with milk of your choice. The drink is also suitable for serving with skimmed milk such as Chicca Roast Latte or Cappuccino. For an extra luxurious variant - serve with lightly whipped cream! Chicca Roast is also suitable for use as a coffee substitute in, for example, baked goods.
During pregnancy & breastfeeding
Chicca Roast is a herbal product. Do not use herbal products when you are pregnant or breastfeeding without first talking to your midwife or doctor. Read more at the Swedish Food Agency or consult your doctor or midwife.
Ingredients
100% organic roasted chicory root. May contain traces of MILK and GLUTEN (<0.15%).
Storage
Store dry and cool (max 20°) in protection from direct sunlight. Consume shortly after opening the package.
Delivery within 1-3 working days
Womensync Chicca Roast 275g
Womensync Chicca Roast 275g