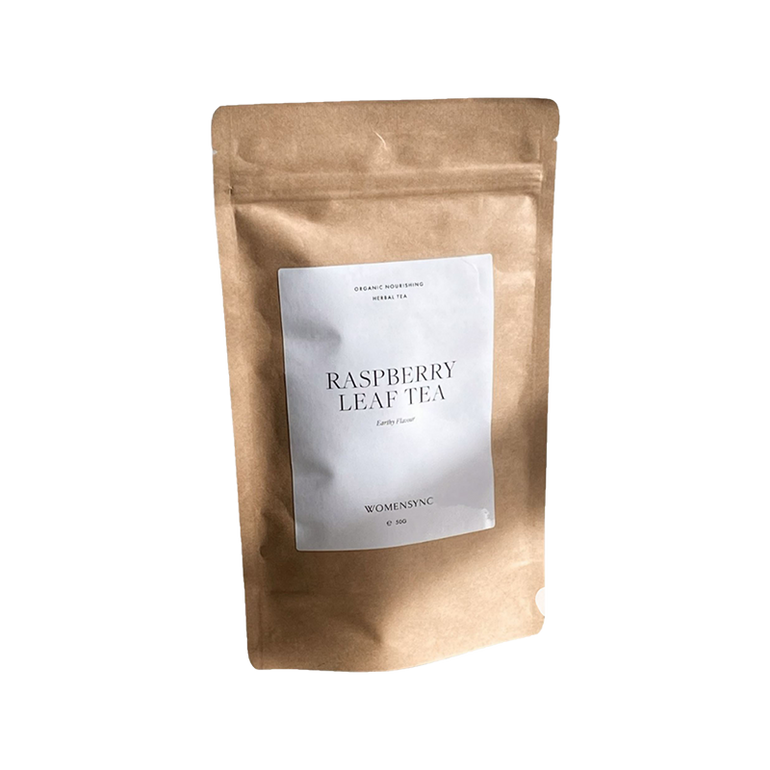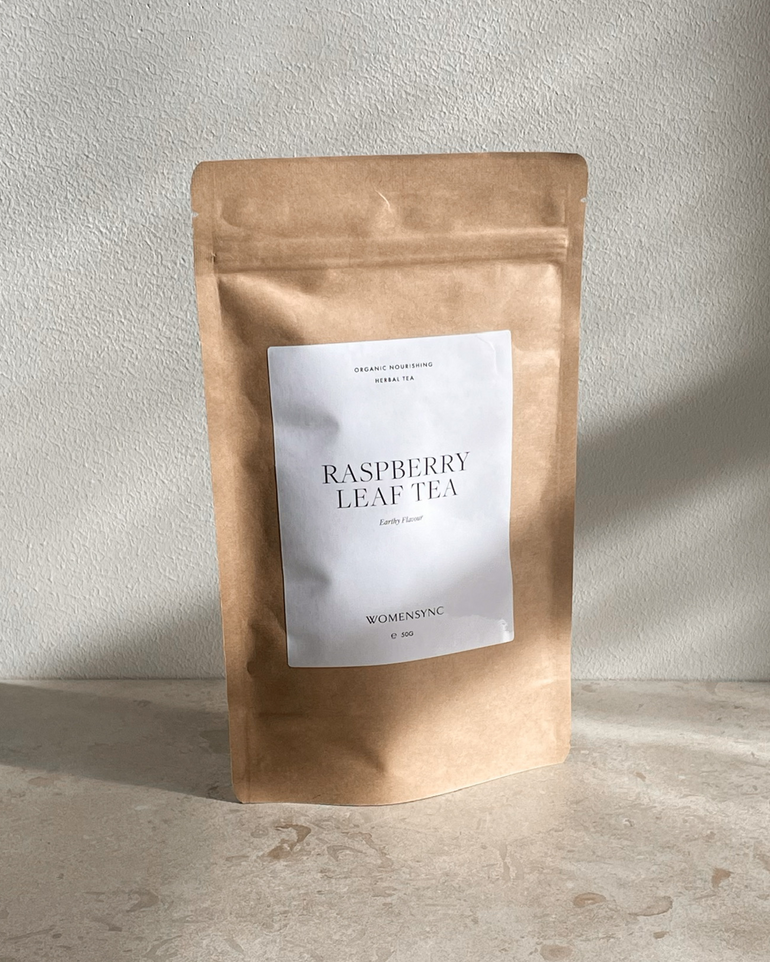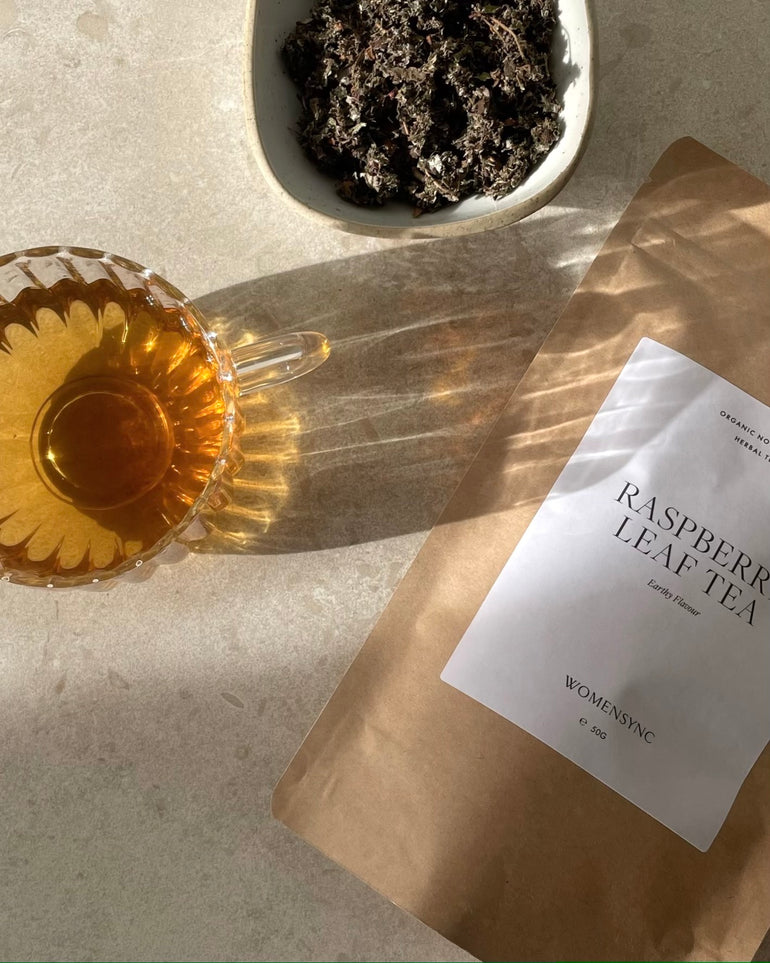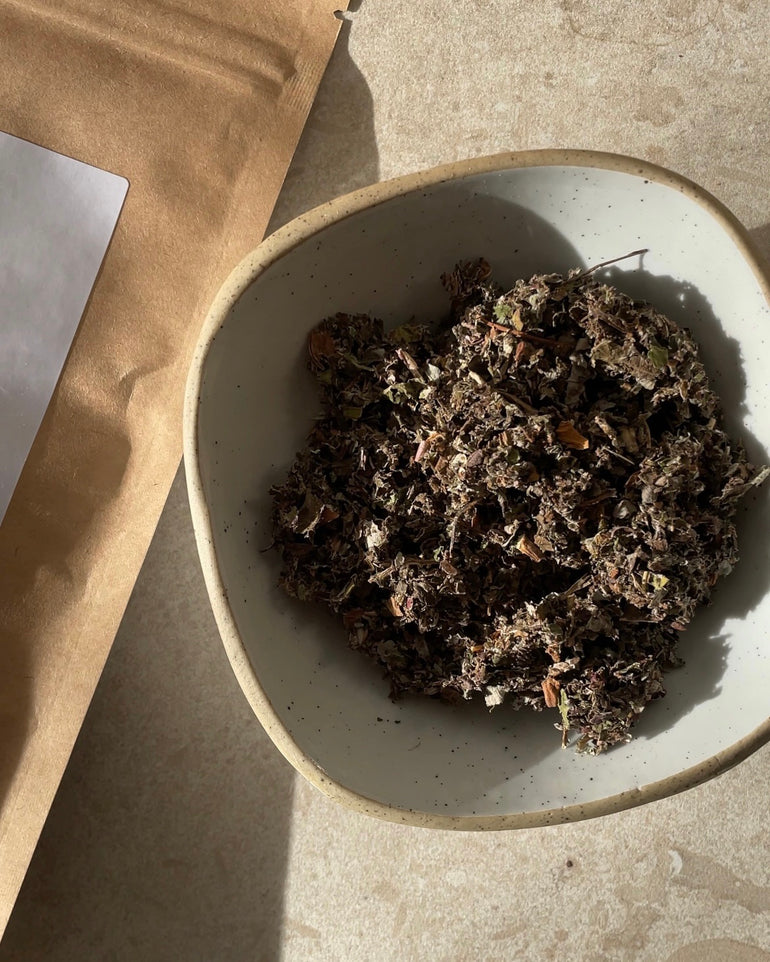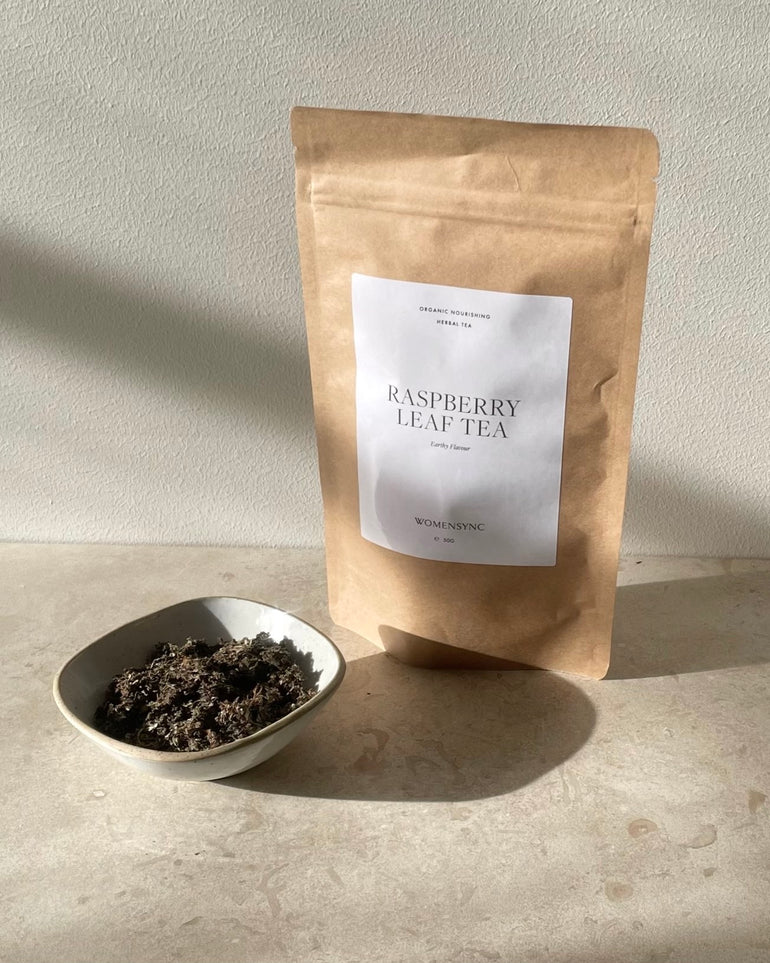 Womensync's Raspberry Leaf Tea is an herbal tea that contains dried leaves from organic raspberry bushes. Raspberry leaf tea has been used throughout the ages as a natural remedy and is said to relieve menstrual cramps and strengthen the muscles in the uterus, which is believed to lead to an easier birth.

Can be used in the last four weeks of a pregnancy before delivery and during phase 3 of the menstrual cycle (luteal phase).

Information
- Organic
– Naturally caffeine-free

This tea is designed by our certified herbalist Erla Sól.
Use
Carefully crush 1 tablespoon (2 g) into a cup or tea strainer and fill the cup with 2 dl hot water. Leave for 10 minutes. For a more potent herbal infusion, use 1 tablespoon in 2 cups of hot water and steep for 20 minutes to a couple of hours, 2 times per day. Cover the cup while the herbs infuse.
During pregnancy & breastfeeding
Always consult your midwife before consuming raspberry leaf tea during your pregnancy.
Ingredients
100% dried organic raspberry leaf (Rubus Idaeus Folium) herbal tea.


Origin
Packaged in France from organic farming.
Delivery within 1-3 working days